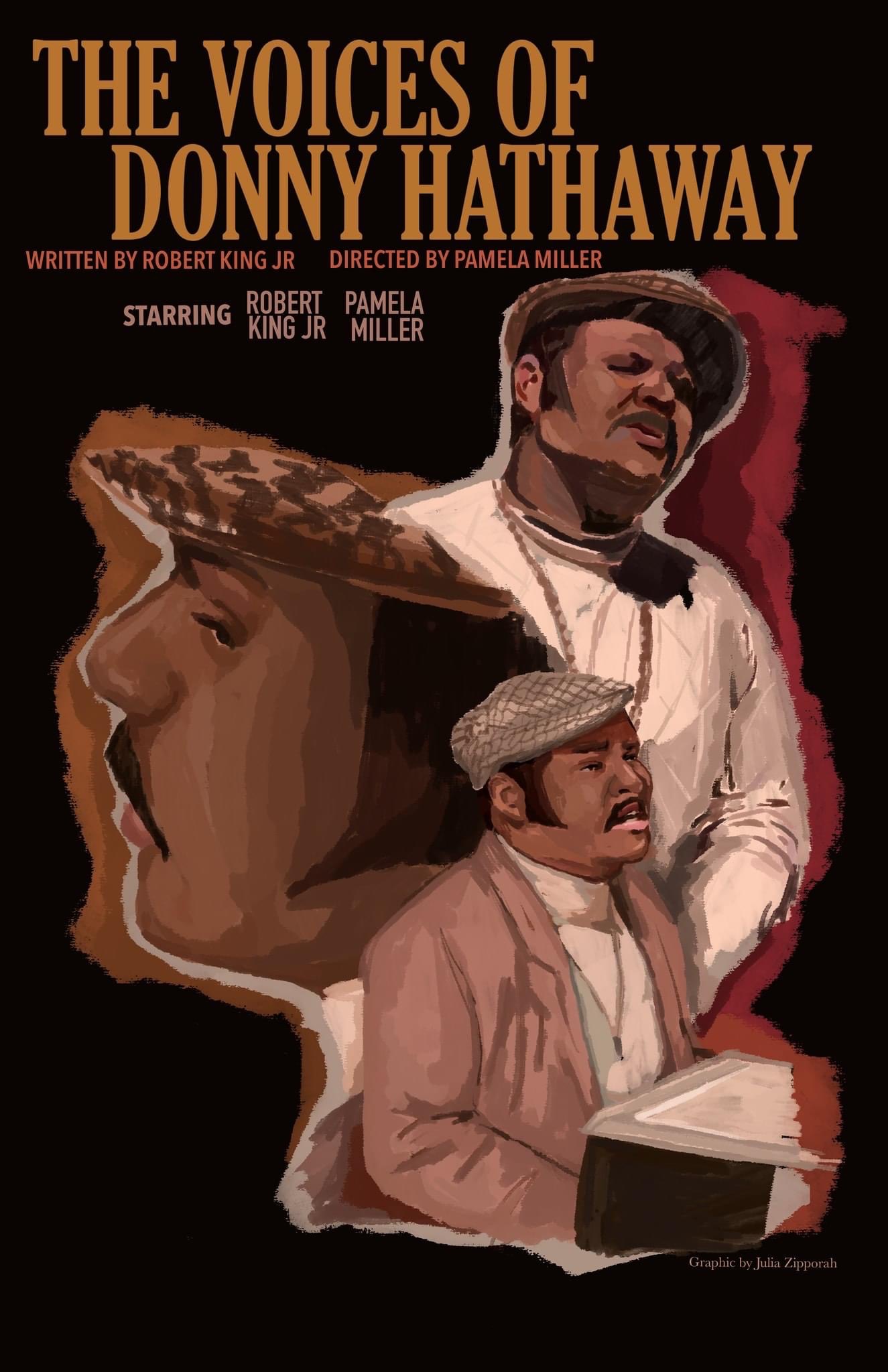 Robert King Jr.'s "The Voices Of Donny Hathaway" brought passion and entertainment to Marietta's New Theatre in the Square on September 02, 2022 through September 04, 2022. "The Voices Of Donny Hathaway" was a melodic journey through the mental health of a soulful R&B star. On January 13th, 1979, the world lost Donny Hathaway, one of its greatest musicians and singers. In Robert King Jr.'s new thought-provoking musical, he introduced us to a side of Donny Hathaway we've never seen before.
Donny Hathaway took his life at the peak of his career on the 15th floor of the Essex House Hotel due to schizophrenic voices in his head. 
The musical suggested that the night prior to Donny's jump off of the 15th story of the Essex House Hotel he had a conversation at the bar with a fictional character by the name of Pamela Robinson. Pamela asked Donny what songs he would perform if he knew that he had one last time to perform. Conjuring up a band we are taken into Donny's hallucination of that final concert.
 This musical envoked audiences to laugh, cry, and leave with a powerful message. Audiences sung along, clapped their hands, and stopped their feet to classic performances of "Where Is The Love?", "The Ghetto", "Love, Love, Love", and many more. 
Robert King Jr.'s "The Voices Of Donny Hathaway" displayed  the importance of mental health in the Black community with a captivating and breathtaking twist. The touching, heart-warming, exhilarating musical opened up  with a special guest appearance from Donny Hathaway's daughter, Donnita Hathaway!!! She represented the Donny Hathaway Legacy Project and shared advice about mental health awareness. Opening weekend was filled with vibes, music, and fun.
Media Recap of  Robert King Jr.'s "The Voices Of Donny Hathaway" at Marietta's New Theatre In The Square.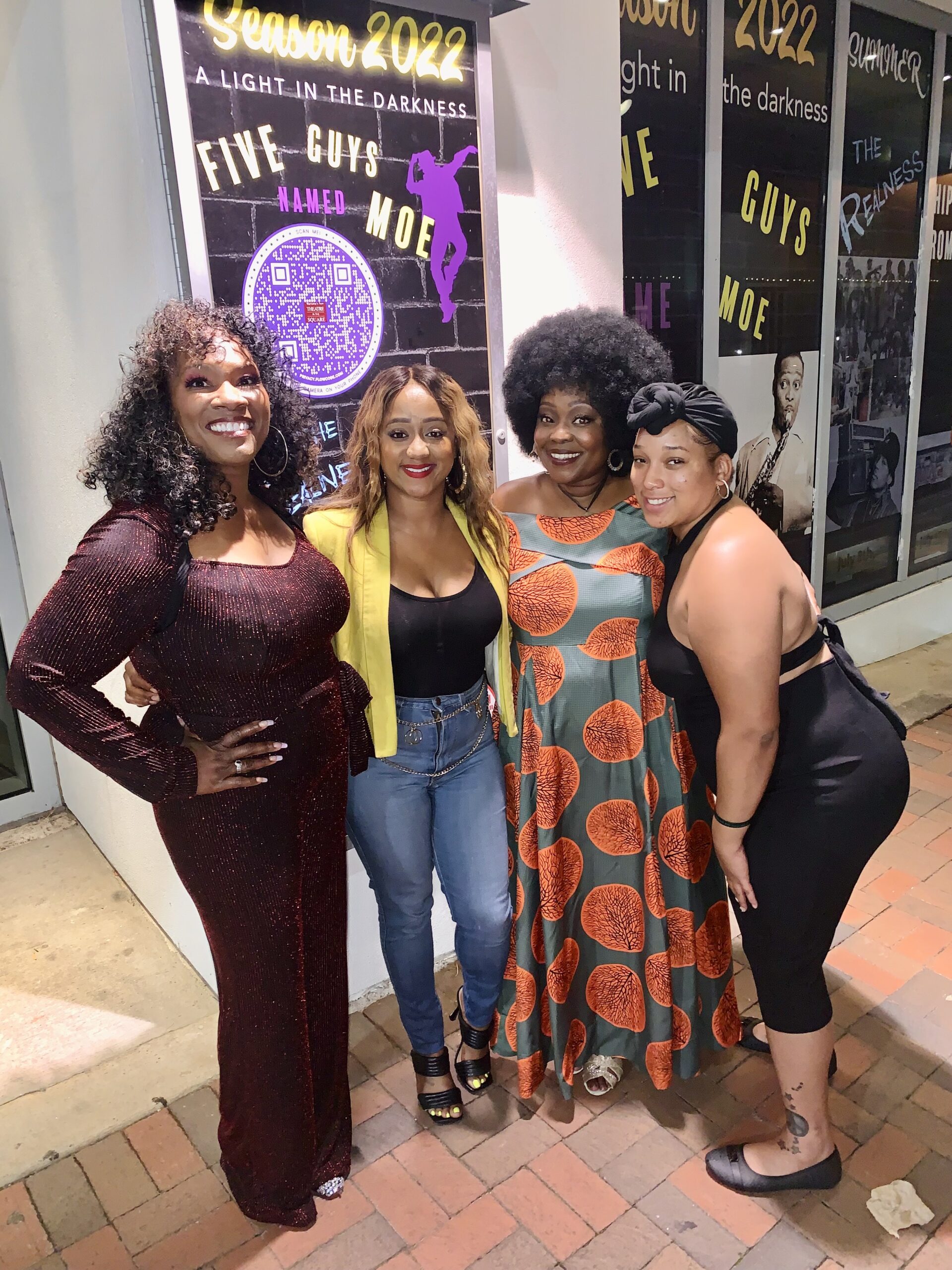 The Lovely Ladies of  "The Voices Of Donny Hathaway" Strike a Pose with the ladies of The Resource Guild.
Photographed (left to right): Pamela Robinson, Randi Okray, Roberta Flack, and Amethyst Clifton.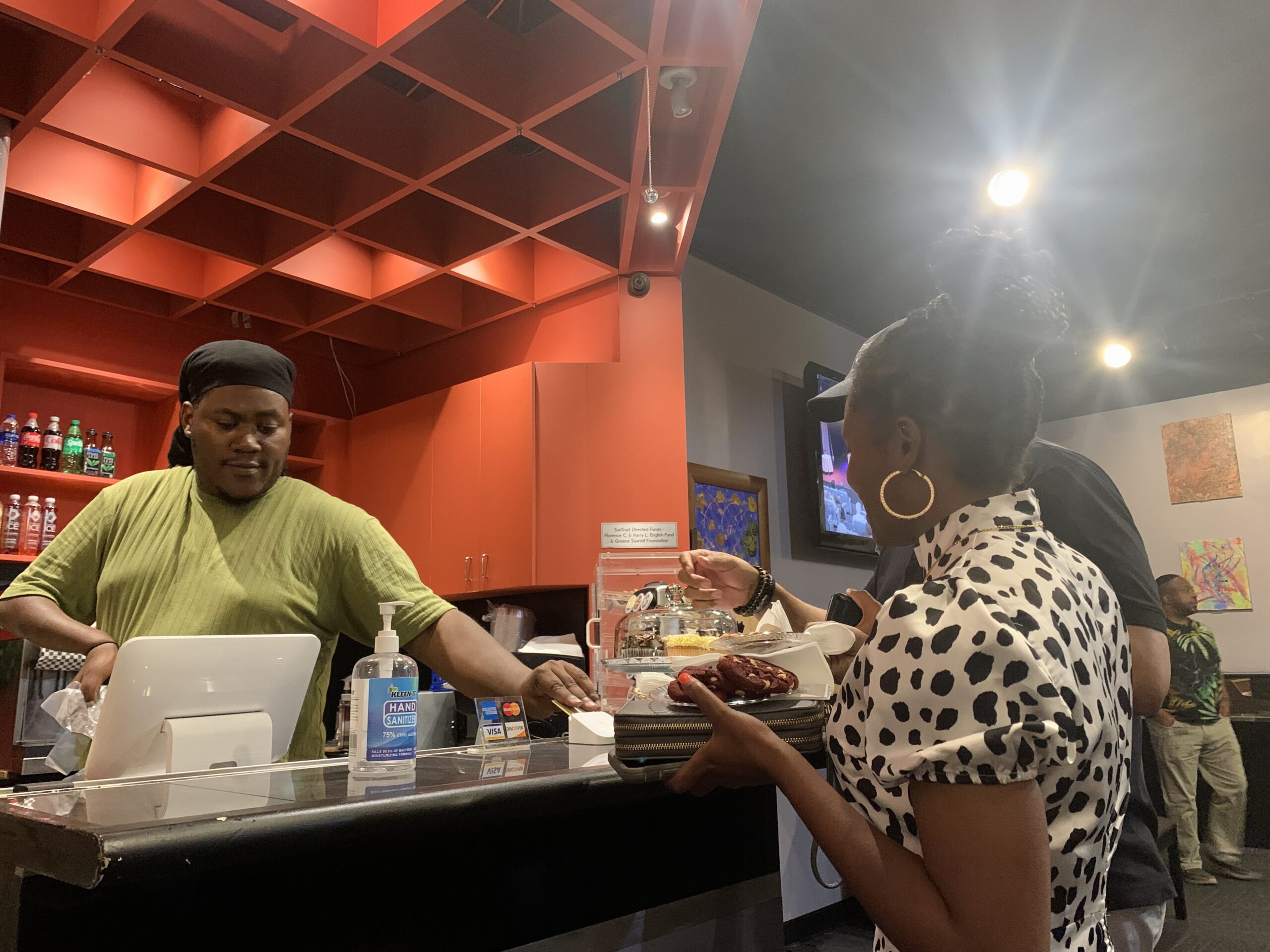 Attendees enjoying concession snacks during intermission!