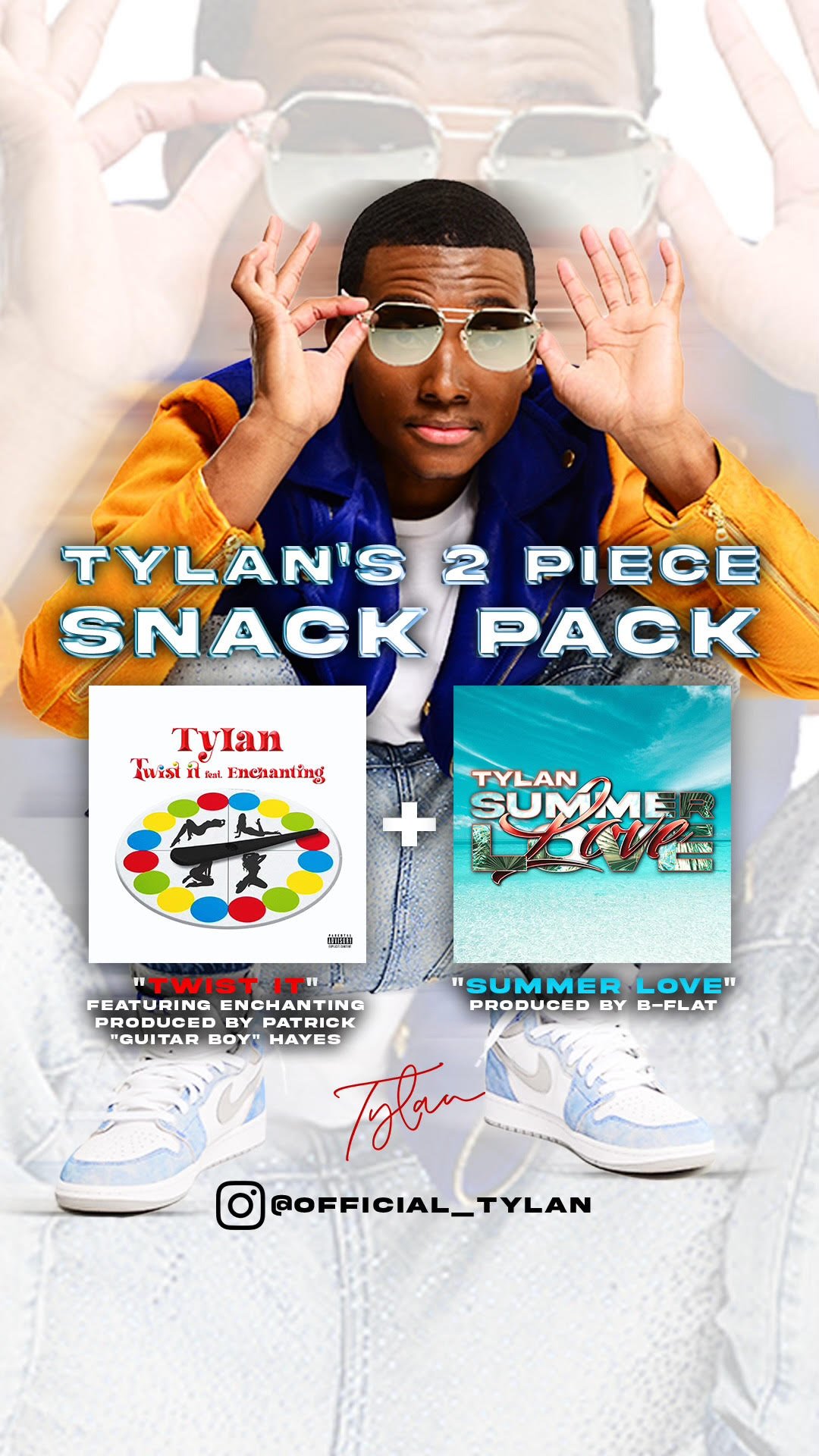 Rising R&B Artist Tylan is bringing a refreshing new take on classic R&B/Soul. With an already star-studded catalog at the age of 19 including features from Wale, Soulja Boy, Ronnie Devoe (New Edition), Tylan is ready to take the nation by storm and make his mark in the soulful world of R&B.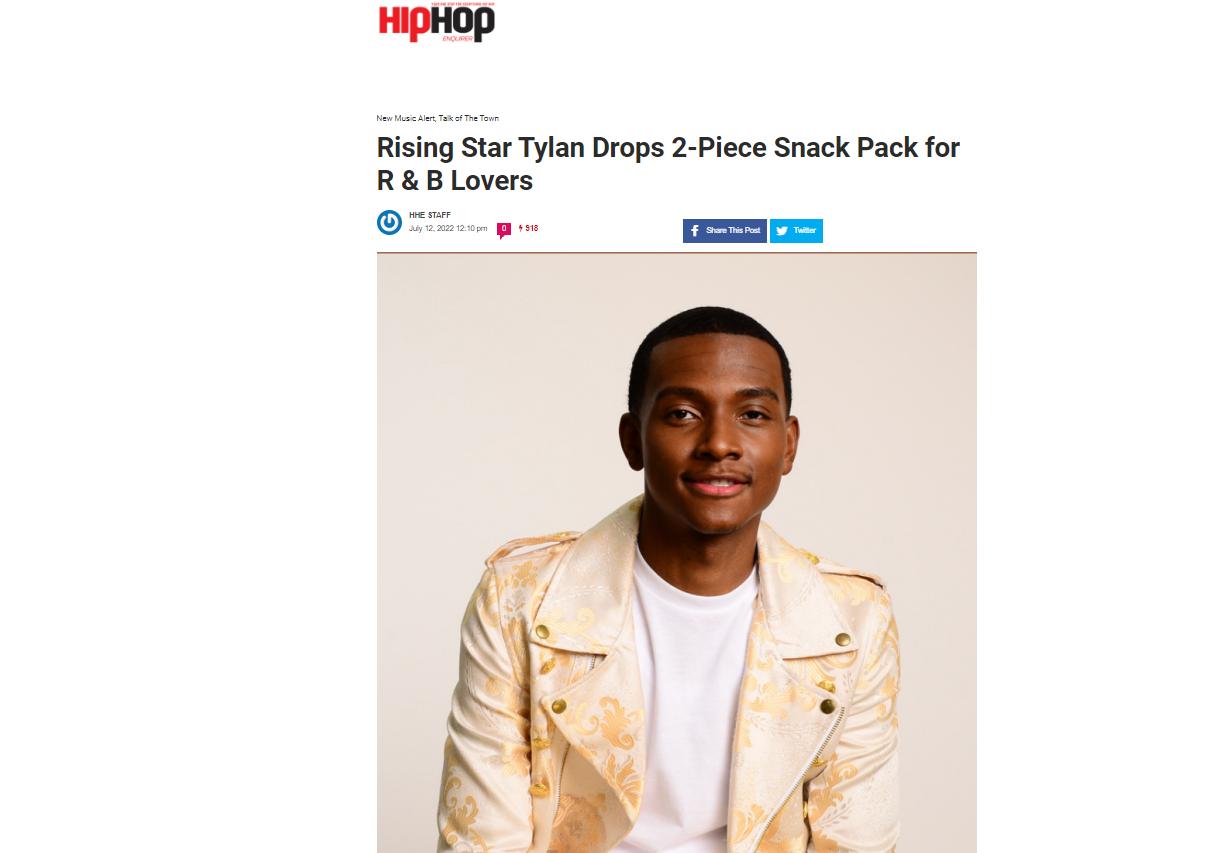 In his new single, "Summer Love", produced by Brian "B-Flat" Cook (Demi Lovato, 2 Chainz, Lil Duval, Ty Dolla Sign & more), reminds you of good vibes in the sun with that special someone. This instant playlist addition is a fun, lovey-dovey jam you can enjoy on a long drive down the interstate, at the beach, or at your cookout and sing along to. In this upbeat and bright track, you can hear the nods to the Jackson 5 with a pop R&B Vibe.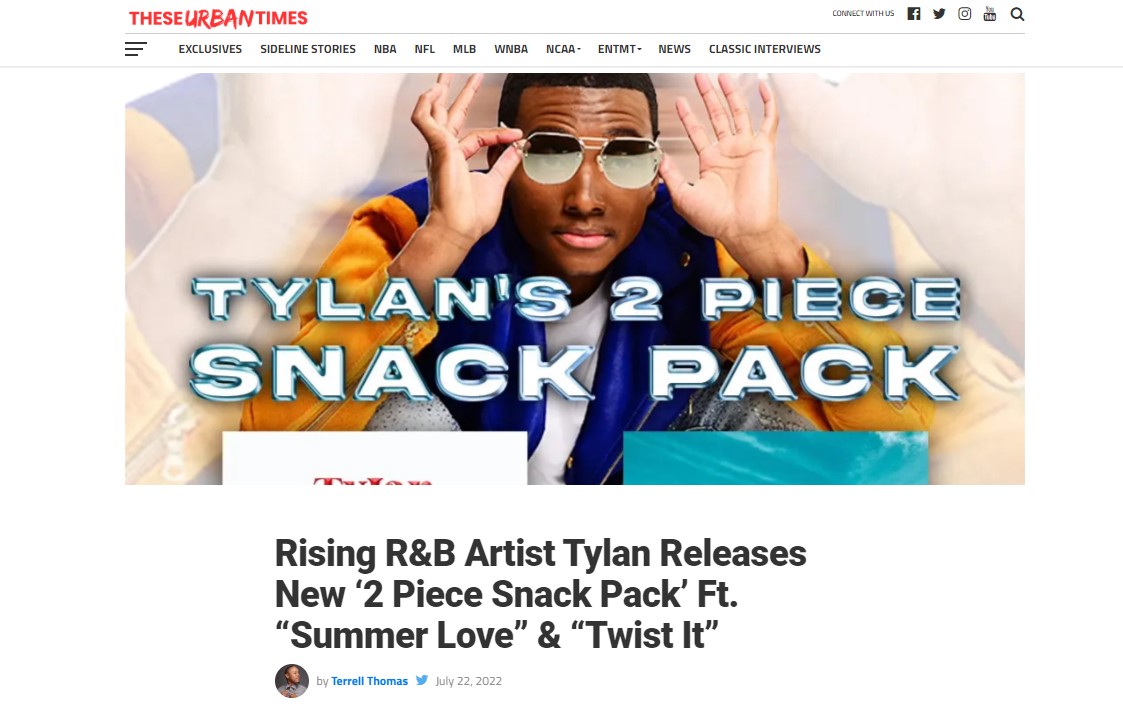 In his jam,  "Twist It", produced by Patrick "Guitar Boy" Hayes  (Chris Brown, Ciara, Keyshia Cole, Tank & more),  Tylan is setting the mood with this sensual and seductive song. This song depicts a playboy talking to his crush about all the things he would like to see her do with Enchanting from 1017, delivering sultry vocals to set the mood and provide a woman's touch to the song. This is definitely a track you want to play during those late-night hours with a sneaky link or special someone.